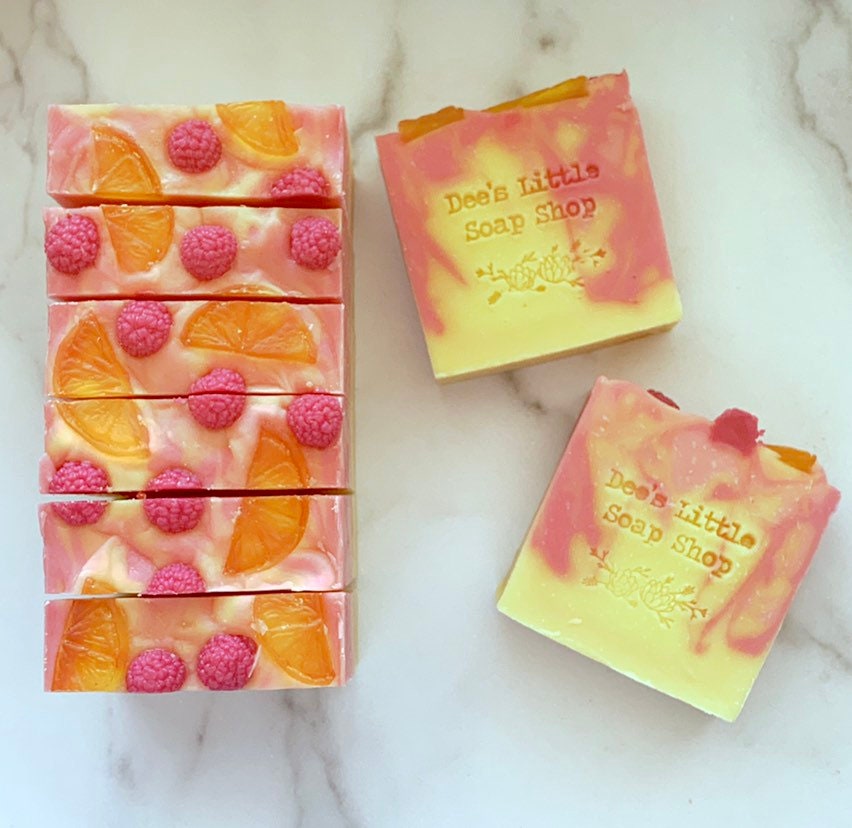 Raspberry lemonade cold processed soap (Free Shipping)
$9.00
This soap is made using the old fashioned cold processed method using luxurious oils and butters like shea butter, cocoa butter, and avocado oil along with extra virgin olive oil, coconut oil, and castor oil.

Scent is a refreshing blend of muddled raspberries with lemon, sugar and vanilla.
Our recipe has been reformulated to be palm oil free. Palm oils are derived from forests in Indonesia and harvesting this oil has led to severe deforestation which endangers multiple species mostly Orangutans. We are proud to announce that all of our soaps are now palm oil free and cruelty free!

Listing is for 1 bar weighing at approximately 4.5 ounces and measures at 3 x 3 inches.

*Phthalate free
*Paraben free
*Palm oil free
*Detergent Free
*Formaldehyde free
*No animal testing

Handmade in Las Vegas, NV.
Smells amazing! My family loves this bar of soap!